YOU DON'T HAVE TO DO IT ALL BY YOURSELF
In fact, you probably shouldn't.
As a woman who knows she's meant for more, you often take on big projects.
You have big plans. You want to do it all. Experience all that life has to offer.
And help change the world along the way.
But unless you have a rock solid strategy- complete with aligned action steps, a fierce mindset,
and a clear idea of exactly where you're heading (and why),
it's easy to end up feeling overwhelmed, alone and completely disconnected
from why you started your business in the first place.
When you are too close to a project, you're likely to get confused and stay stuck in
your head, with thoughts frustratingly spinning around .
You won't be able to get perspective, see all the angles and possibilities…
aaaand you may end up wanting to throw your computer out the window.
That life changing freedom you were desperate for?
Replaced with long days of hustle and grind.
The brimming bank account you desired?
Missing a few zeros.
The world shaking impact you are yearning for?
Slow in coming.
It doesn't have to be this way.
I can help you.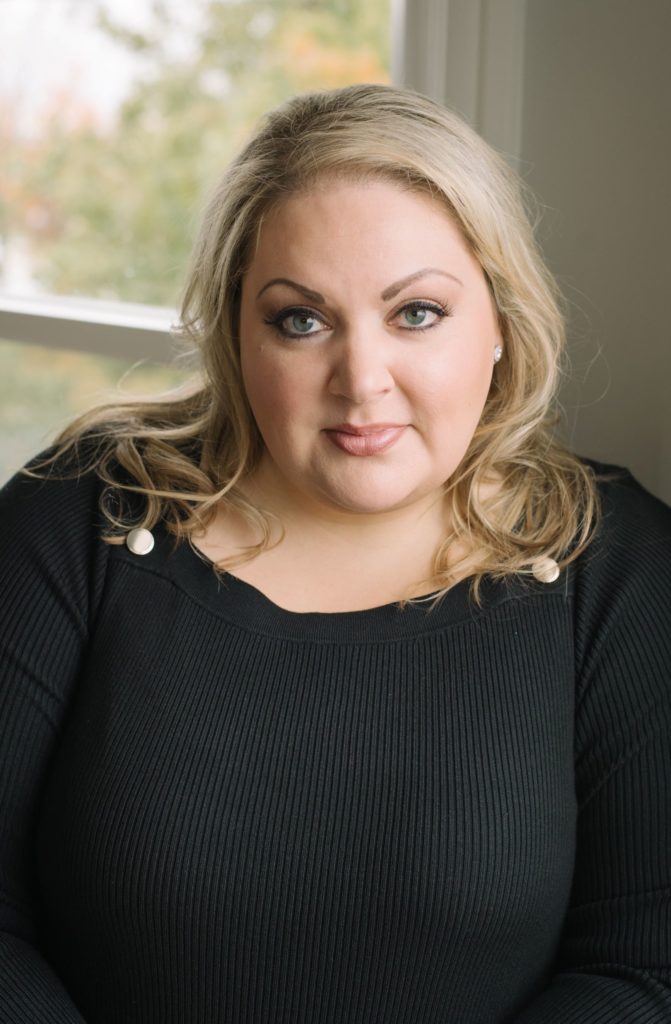 Hi! I'm Amy Love and I specifically work with women who know they are meant for more, who have a message they are dying to share with the world, and who want to experience all
that life has to offer.
These women want to make a global impact, leave a legacy and change generations with their work. They feel it. They know it. But they need help making it happen.
Being successful doesn't have to mean you have to give up all your free time (or your sanity). You can live a big, bold, beautiful life and create a wildly successful business…and I can show you how.
As a master certified life and business coach who has worked with hundreds of clients over the past decade, and an experienced entrepreneur of nearly twenty years, I know what it takes to build a successful business… and how to do it without losing your mind.
I'm passionate about helping women bring more beauty, pleasure and connection into their lives, to step fully into their power and dive into living fully.
Together, we'll build your business around your lifestyle, instead of cramming your life in between (endless!) work hours, and you'll not only step into your power as CEO of your business, but enjoy the CEO lifestyle as well.
I'll help you build success in a sustainable way so that you can work from anywhere in the world, whether that's your backyard while the kids play or while traveling the world.
Ready to get started? Click here to book a call with me and we'll talk about how we can work together to get you out of your head and back into action.
I work with women who are made for more…because I am one.
As long as I can remember, I've always known I wanted a lot from life. The world is so big! There's so much to see, do, be and have.
Being a woman made for more usually means you are told you're "too much". You talk too much, do too much, want too much, take up too much space… you should just tone it down, be quiet, settle for what you get in life. Just follow the herd and check off the boxes everyone else does.
I tried to live that life. I tried to check off the boxes and stay in my lane. It didn't work.
I got sick. I was miserable. I didn't know who I was anymore.  So I did what I wanted to do.
And that turned out to be a LOT.
My health issues led me to alternative medicine and I started my first spa when I turned 18. I had to wait to sign the lease until after my birthday, because they wouldn't rent to a minor.
Go figure.
I loved working with women as a massage therapist, energy worker, aromatherapist and eventually became a doula (birth assistant). I opened a second location the next year and all was going well until a back injury forced me to change directions.
In 2001, I started as an office assistant at a small corporation that sold equestrian facilities and steel frame buildings (random, I know). Within a couple of months, I was managing the office and revamping the website and marketing materials.
When I saw the salesmen throwing away leads from the website (they didn't believe anyone would buy anything online!) I asked the owner of the company to teach me to sell the buildings.
Within a year, I was a million dollar salesperson and by the next had sold barns and buildings around the entire country, plus a few internationally.
Meanwhile, I'd started venturing back into the wellness field as a way to deal with the overwhelming stress of a corporate job and create a second stream of income for when my husband-to-be and I would start a family.
In 2005, I started a spa party company, where a group of massage therapists and beauty technicians would provide on-site spa services and produce spa-themed events. It grew like gangbusters and was a six-figure company within three months and the following year we were named Best of Spas by Bride TV and received national media coverage.
I had already begun teaching other women how to find success online and got my first life coaching certification in 2009.
I continued to have health challenges, and eventually was diagnosed with food allergies and autoimmune conditions. My healing journey led me to nutritional therapy and over the next couple of years I became a nutritional therapy practitioner and opened a functional nutrition practice, moved from Texas to New England and started an organic farm (yes, really). In the meantime, my food blog took on a life of it's own and grew a following of over 200,000.
I continued to help other women, mostly in the wellness field, grow their businesses online (and off). I pursued advanced training and got my master life coaching certification. My varied background and holistic approach to coaching and consulting was helpful in tackling a variety of issues across different industries.
After three long (oh-so-busy) years tied down on the farm, my husband and I sold it (and most of our belongings) to travel full-time. We had already built our businesses to be location independent, so if we could work from home, home could be anywhere (and everywhere).
Now over four years later, we continue to travel full time and are beginning to plan more international trips.
In the past couple of years, I have expanded my focus to help women grow their businesses (and lives) more than ever before, because I fully believe that we need more strong, empowered, successful women in the world. When women rise, they help everyone else rise with them.
Successful women literally change generations. I'm thrilled to be part of that success.
Interested in working together? Let's talk…
Here's how to get started.
Step 1. Schedule a complimentary, no-obligation discovery call. Click HERE to provide a bit of info about yourself and book your free call.

Step 2. Watch your email for a confirmation from me (via Acuity) with your call details. You'll also get a reminder the day before the call.

Step 3. At the scheduled time of your call, I'll call you via Zoom (audio only, not video- no need to do your hair) OR on the phone number you provided. We'll use the opportunity to make sure we're the perfect fit before you commit to working together.

Step 4. Then we'll get started! If you decide to work with me, I'll tell you the exact next steps for getting started. If you decide not to work with me or if we aren't a perfect fit, I'm happy to share other resources to help you get what you need.
Having issues? Email me via the contact form.
Hear From My Clients:
Sue R. Says…
Top qualities: Great Results, Personable, Expert! Amy is one of the most knowledgeable people I know. She and I trained together and she already knew more than most of the class then. Her web site is informative, well written and she is very generous with her knowledge. I would highly recommend her to anyone who needs help. I have used her services more than once and consult with her regularly.
Orleatha Says…
Amy is an amazingly seasoned consultant. She helped me create a clear, actionable plan that totally streamlined my business so that I could stop wasting valuable time and money. Not only that but she held me accountable which I loved because that accountability helped me crush blocks that had been in my way forever!
Amanda Says…
Hola! I'm in Mexico now on vacay. It's so lovely and great! Things have improved a lot since we last spoke. I really went to work and made a lot of improvements with my biz. Still need more clients but I'm working on it. I want another session soon. Thank you so much for the awesome session yesterday. I am really inspired to make some good changes.
Isabel Says…
I met Amy when I was a student. She is incredibly well-educated and in addition to being extremely professional, she has an impressive array of skills – both in the healing arts and in business. Amy is an amazing resource and educator, and truly wants the best for her clients. I am confident that anyone who works with Amy will experience powerful results.
Susan B. Says…
Amy Love was a mentor and I found her to be experienced and knowledgeable in areas far beyond our course material. She shares her wisdom by providing her clients advice that is well formulated, accurate and comprehensive. I recommend her highly!
A Client Says…
I have experienced results and feel like we're trying many new things and I'm learning TONS. Amy shares her knowledge, she is accessible and FUN!
Megan Says…
Amy is incredibly knowledgeable, a business genius. She was very pleasant and tireless throughout the entire time of working together.
A Client Says…
Before working with Amy, I had a number of issues! I've had significant improvement working with Amy and continue to gain more as time goes on.
A Client Says…
Soooooo happy right now!!!!! 
I've been getting really clear in my journalling each day, about WHO exactly I wanted and HOLY COW I FOUND HER!!!!!!
A Client Says…
I would seriously change nothing about working with Amy. I have worked with her for over 6 months and I don't have a single complaint. Amy is not the first person I have ever worked with either, I have had a number of different people who I have tried and none have come close to Amy.
Jenny Says…
Between raising a family and growing a business, my life gets crazy hectic. And when I felt paralyzed and exhausted, Amy helped me to remove the roadblocks to my success, recapture my inspiration and gain the clarity and accountability I needed most. Her holistic approach streamlined everything and helped me find balance.
Bethany S. Says…
Amy took the time to help me and answer some of my questions way, way before I was even a client. I bugged her like crazy with questions and she could have easily said to stop, but instead she offered to call and discuss them, and that is when she blew my mind. She's just amazing, she knows SO much info and has such a tender, kind, serving heart to which I was very attracted to and knew that I would just love working with her.
A Client Says…
I thank the Lord on a regular basis that He allowed me to "find" Amy and we were able to work together. Through Amy's help, things have improved so much that I am able to live so much more fully and with so much more joy than before. Thank you!!!
Marianne Says…
Working with Amy has been so motivating! Amy has a gift of seeing the global view while really targeting what's priority in our sessions. She is a woman of many talents. I always feel comfortable sharing my vulnerabilities with her, as she always shows up with such compassion and kindness. If you are looking for down-to-earth inspiration, you'll find it with Amy.
Deborah Says…
This was a wonderful learning experience. Amy is so informed and so generous in sharing her knowledge. I was really impressed. Thank you Amy (and Matt!)
Allison G. Says…
Amy Love, you are AMAZING!!! Exactly what I wanted!!!! Thank you for being soooo on the ball and just knowing what needs to be done next. You are just so onto it all! Now I'm sooo freakin' efficient!!! Thanks again 🙂
Tara Says…
Amy is so knowledgeable, well rounded and thorough! She is very committed and helps others as well!
Linda Says…
Amy is incredibly knowledgeable and so generous with sharing her knowledge. I have always kept abreast of many trends, but she has opened my eyes to quite a few new aspects which I intend to incorporate! I feel that I can trust her way of looking at things. In addition her suggestions have made my life so much better.
A Client Says…
Regarding Amy, she is just amazing! She is always so willing to explain anything I don't understand! She's super kind and has a huge heart, she's patient and seriously just over all wonderful. I really trust her and her knowledge is so vast that it's comforting to know you're in her hands.
Erin Says…
Amy has an awesome sense of humor and a great laugh. She responds quickly to my questions, and also explains things very well and very detailed so that everything is easy to understand and apply. I recommend that anyone work with Amy.
Marissa Says…
We needed drastic overhaul…this seemed like the right fit at the right time! We needed rapid & drastic overhaul and that is what Amy did for us! She gave us great guidelines. I feel completely different & committed to our changes!! I thank Amy for her patience, understanding, empathy and support!!
Just for Fun- Here are Some Random Facts About Me:
I am a total foodie and love to talk about/explore/shop for/read about/cook/dine out for/photograph/enjoy delicious food, wine and artisanal cocktails. We have planned trips solely around foodie destinations. I joke that I somehow became the go-to person for friends and clients to ask about restaurant recommendations across the country. It's an obsession!!
I love dogs (and animals) of all kind, but have a very special soft spot for chihuahuas! I grew up with big dogs like labs and golden retrievers, and first had a chi in college. I was hooked! Matt and I have had three chi furbabies. I love meeting other dogs as we are out walking, dining at patio cafes and spending time on the beach.
I do not feel guilt over pleasure- and fully enjoy naps, massages, spontaneous movie/Netflix afternoons and leisurely gourmet meals. I enjoy creature comforts very much and actively aim for beauty, deliciousness and coziness.
Building community is so very important to me! I love to meet new people, especially like-minded people, and I know that our support system, in life and business, is integral to our success. I enjoy sharing all of this with you via our podcast and I am so proud of our vibrant online community that has grown to over 200,000 strong. It's a wonderful resource for our clients and readers to find support, inspiration and encouragement.
No doubt about it- I'm a total personal development junkie. I have been reading self improvement books since I was a teenager and am constantly reading, watching documentaries and taking classes in all things self-growth related! Mindset is everything!
We used to have an organic farm! Matt and I moved from the suburbs to the middle of the woods in New Hampshire specifically to start an organic, heritage farmstead. Previously a girl that was really more of the "indoor" sort, I learned to enjoy getting my hands dirty and doing honest-to-goodness chores. We had ducks, chickens, rabbits, goats, pigs and huge gardens. I did it all- from breeding to butchering, mucking to milking (by hand!), planting and herding- and it was a crazy, wild, amazing adventure for almost three years!
I'm an avid travel photographer and sometimes break out the paint to do an abstract watercolor- it's great stress relief! I listen to a wide variety of music-my iPod will switch effortlessly between hip hop and French jazz with some alternative/indie, classical and even a pop song or two. I'm typically watching food, health or social documentaries, travel shows, witty comedies, mystery shows, a British series or two or something else food-related.
I so look forward to meeting you!
Learn more about how we can WORK TOGETHER or come to one of our events!